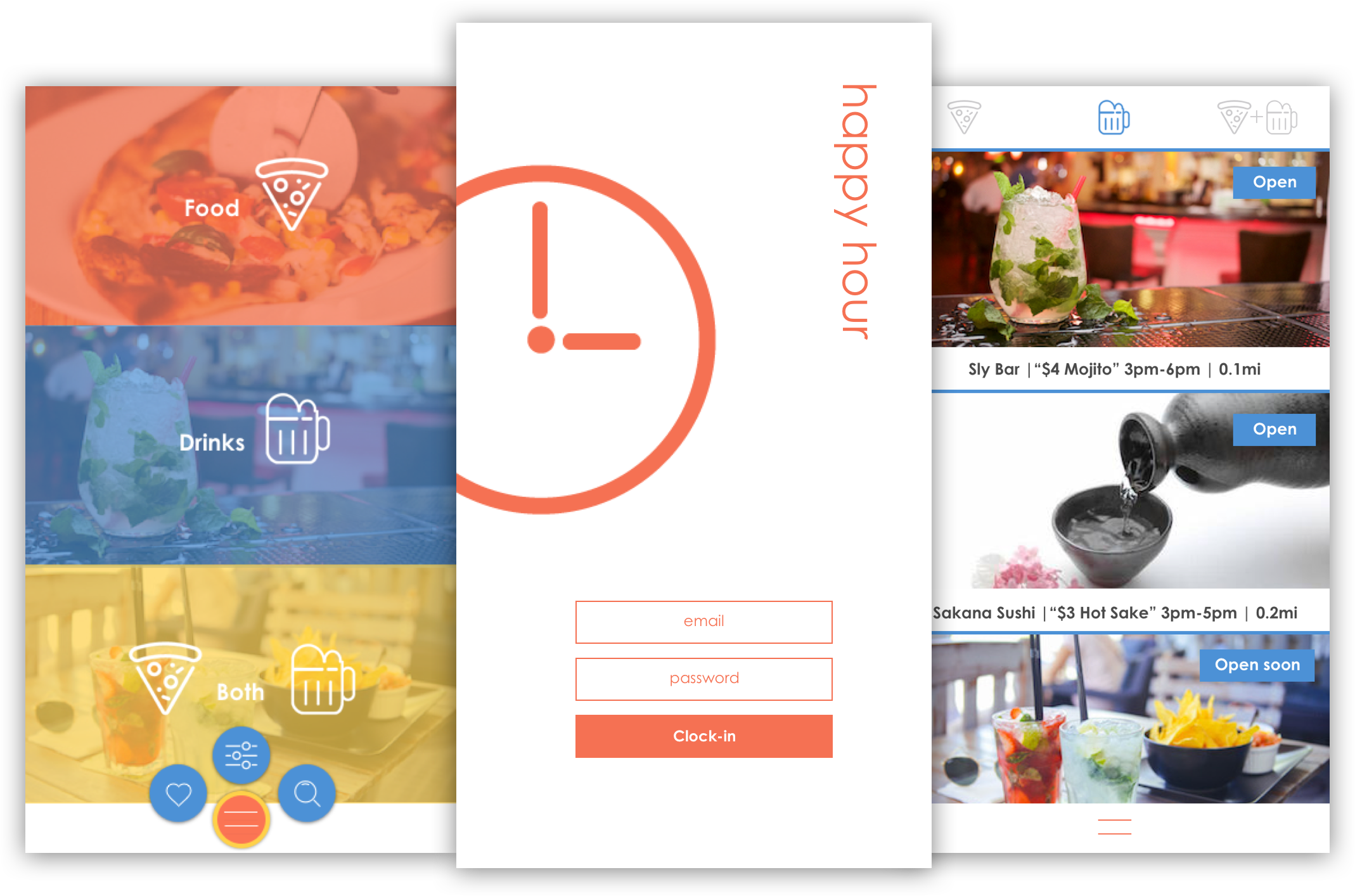 HAPPY HOUR | MOBILE
– – –
CONCEPT APP DESIGN
Do you like happy hour? Who doesn't like happy hour! I like going out to find local bars and restaurants where they have amazing happy hour offers and deals that you wouldn't want to miss. Sadly, it's kind of hard to find those delicious deals.
So, here is Happy Hour app! It's for San Franciscans to find great happy hour deals around them in the city. You can search happy hour places by food, drinks and/or both. If places are not open yet for happy hour, it will alert you when the time comes! And you can send invitations to friends. Who wants dive into Happy Hour and have a happy hour?
IDEATION  |  VISUAL DESIGN  |UI DESIGN |UX DESIGN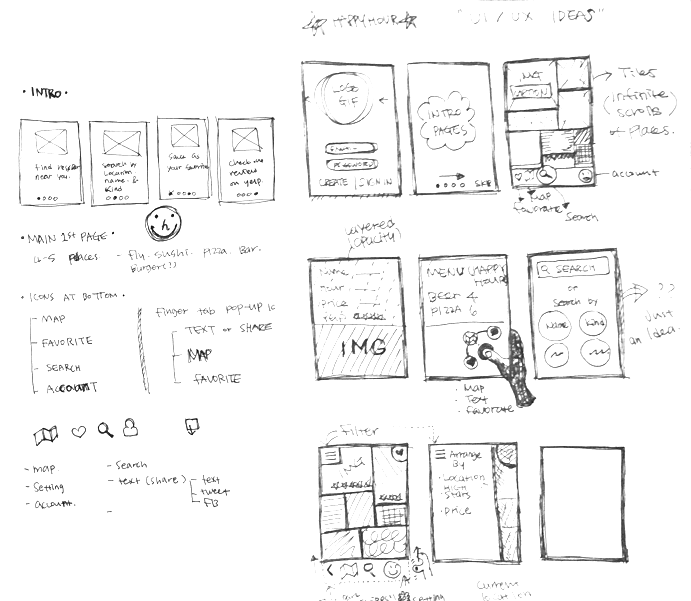 Initial Thoughts
At first, I thought I should have some instructions, maybe 3-4 pages with little dots on the bottom. Step by step introduction of how to use this app. You know what I mean, the typical introduction pages most apps have.
And then…I thought about it again.
If I made an app easy enough to use without the introduction pages, that would be better.
Less complexity is better. Always.
There is no introduction to use this app. Just search using your geolocation/zip code.
And see the results.
Go to a place that looks good, and invite some friends to have some drinks with.
If it's not open yet, set an alert.
Enjoy Happy Hour.