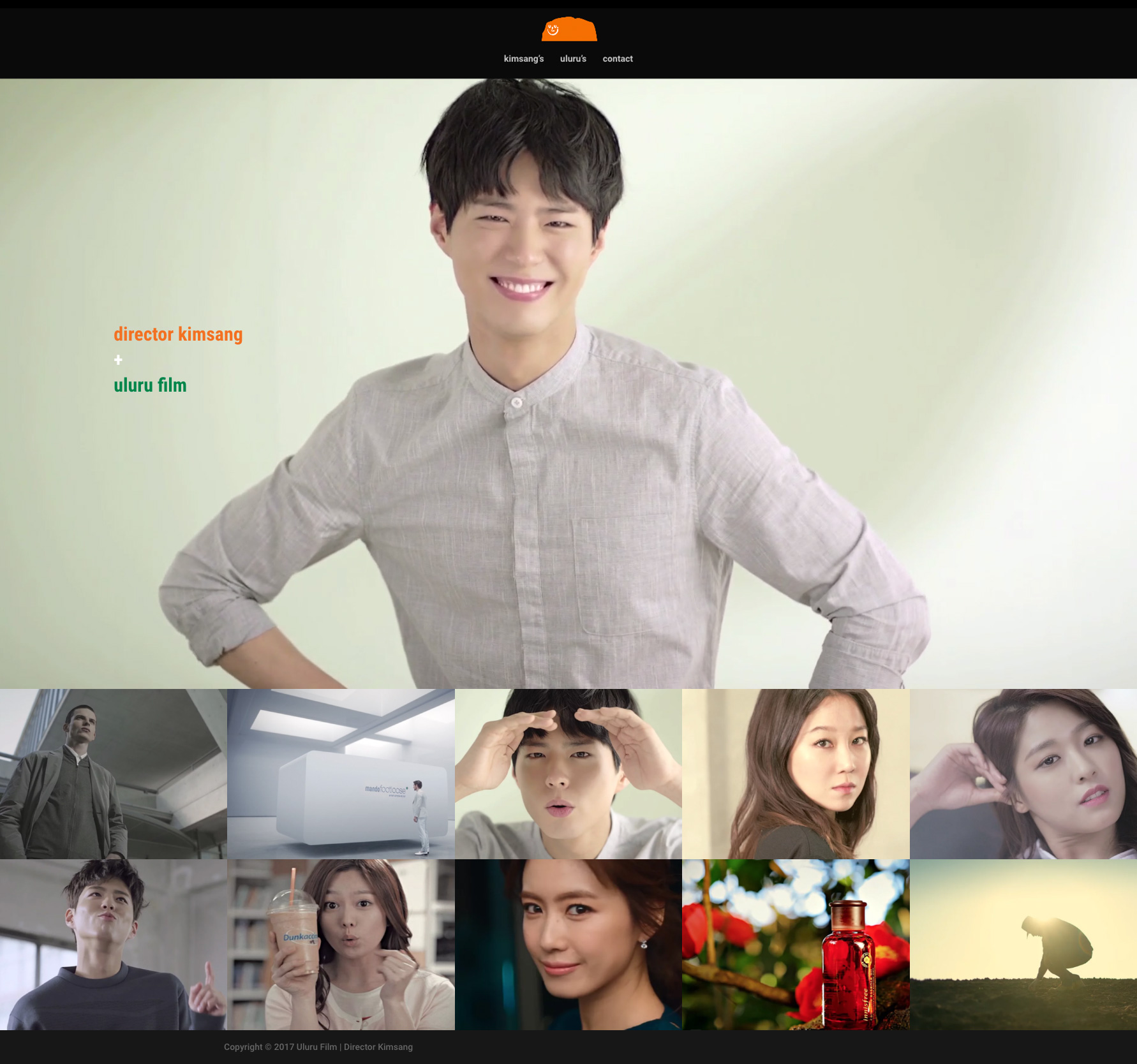 ULURU FILM PRODUCTION
– – –
WEB DESIGN & DEVELOPMENT
Uluru Film Production is a film-making agency located in Seoul, Korea.
They have created popular commercial media on the TV and the web for many major companies and brands, as well as music videos for famous korean artists.
The main design focus for this project was to make a show-case website for their director and Uluru Film.
WEB DESIGN  |  VISUAL DESIGN  |  WEB DEVELOPMENT